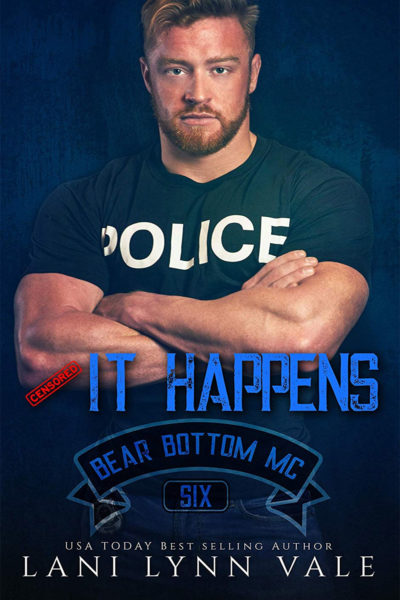 Title: It Happens
Series: Bear Bottom Guardian MC, Book 6
Author: Lani Lynn Vale
Genre: MC Romance
Release Date: February 12, 2019
Cover Designer: Cover Me Darling
Photographer: FuriousFotog
Model: Chris Silk

Blurb:
Zee + Annmarie and Tan + Jubilee.
Forever. No exceptions.
They were to have the picture-perfect life together. Everything was all planned out.
Jubilee was to marry Eitan and Ezekiel was to marry Annmarie. That's how it was always supposed to be from the moment that they met. Textbook, right?
Wrong.
Eitan and Annmarie die in a freak accident that never should have happened, leaving the two survivors reeling.
Sixteen years later, Jubilee and Zee can't even be in the same room with each other before things …
read more