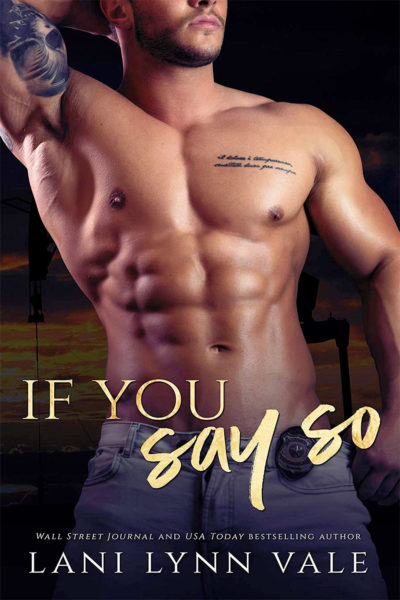 Title: If You Say So
Series: KPD Motorcycle Patrol, Book 6
Author: Lani Lynn Vale
Genre: MC Romance
Release Date: October 29, 2019
Model: Jake Wellon
Photographer: FuriousFotog
Cover Designer: Cover Me Darling

Blurb:
Gabriel Luca Maldonado, III and Francesca Leandra Solomon were meant to be. They were so in love that everybody prayed for what they had.
Everything was glorious. They would get married, have children and live a perfect life. She would be a doctor in the emergency room once she finished her doctorate, and he would be a badass Navy SEAL and save people for a living.
But then Luca is deployed across the world, and per military regulations, Frankie isn't allowed to follow.
They've overcome a …
read more