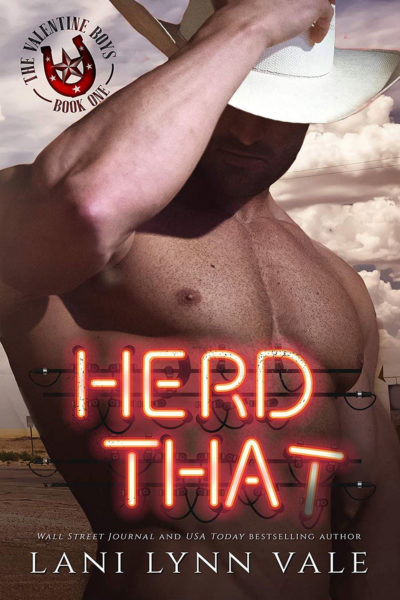 Title: Herd That
Series: The Valentine Boys, Book 1
Author: Lani Lynn Vale
Genre: Contemporary Romance
Release Date: January 21, 2020
Photographer: FuriousFotog
Cover Designer: Cover Me Darling

Blurb:
His Wranglers fit him like a glove. A really tight, leaving nothing to the imagination, glove. Codie wants nothing more than to shove that Wrangler-covered butt straight into the mud.
Ace Valentine has a smart mouth, a devil-may-care attitude, and those wicked eyes aimed directly at her.
She doesn't know what to do with that kind of attention. Especially not from the sweet-talking man that has no problem charming every woman that enters his orbit—everyone but her, at least.
Ace isn't sure why Codie Spears had her panties in a twist …
read more