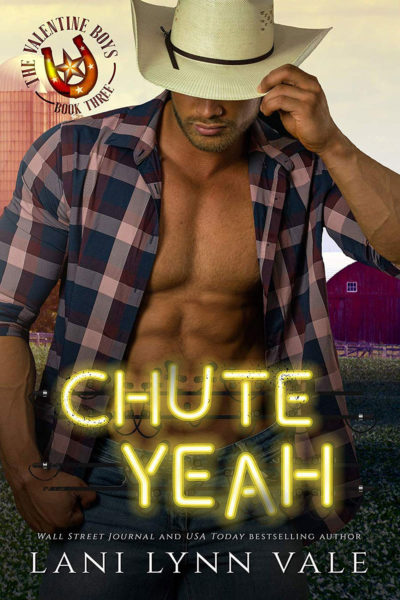 Title: Chute Yeah
Series: The Valentine Boys, Book 3
Author: Lani Lynn Vale
Genre: Contemporary Romance
Release Date: March 24, 2020
Photographer: FuriousFotog
Cover Designer: Cover Me Darling

Blurb:
Candy Ray Sunshine—Yes, that is my real name, thank you very much, Mom and Dad—knew two things.
One, she was going to work her butt off and open her very own coffee shop, even if she had to die doing it.
Two, Banks Valentine was the world's worst ex-boyfriend in the history of ex-boyfriends. Even if they were only boyfriend and girlfriend for one evening. She wouldn't sneeze on him even if he was on fire.
* * *
Banks Valentine also knew two things.
One, he was an immature jerk …
read more