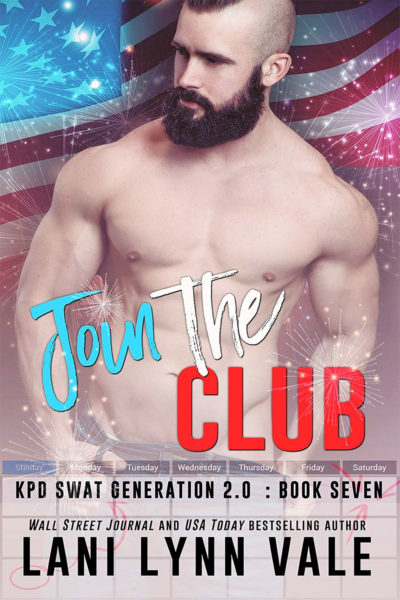 Title: Join the Club
Series: SWAT Generation 2.0, Book 7
Author: Lani Lynn Vale
Genre: Contemporary Romance
Release Date: July 14, 2020
Photographer: FuriousFotog
Cover Designer: Cover Me Darling

Blurb:
There are a few lessons one has to learn for themselves. Then there are the lessons that most people don't have to learn because it's just not done.
For instance, most people know instinctively that they shouldn't crave the mother of their brother's child.
Bourne Pena isn't most men.
Bourne does everything he can to fight the attraction he feels for Delanie, but in the end, his refusal to go there almost ends up costing him his life.
* * *
Delanie Davidsdottir just wanted to forget. One night, she …
read more