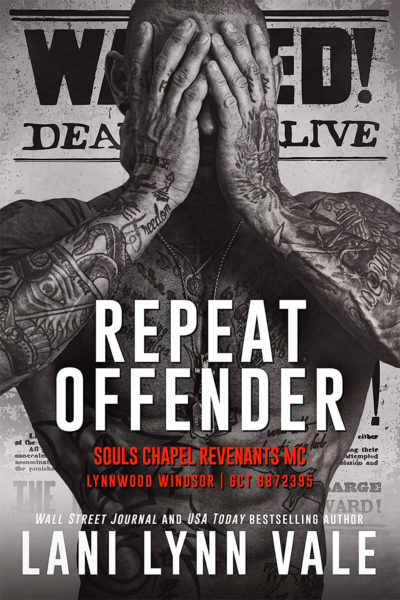 Title: Repeat Offender
Series: Souls Chapel Revenants MC Book 1
Author: Lani Lynn Vale
Genre: Contemporary Romance
Release Date: January 12, 2021
Photographer: FuriousFotog
Cover Designer: Cover Me Darling

Blurb:
Lynnwood Thatcher Windsor has lived a lot of lies. Seen a lot of good men go down.
But he will not stand by and watch as the world he's built from the ground up burns to ashes before his eyes. Even if he has to build an army to combat the problem he sees brewing around him.
One step at a time, he carefully lays out his plan, building layer after careful layer until everything is where he wants it to be.
Every part is impeccably played, his pawns are …
read more