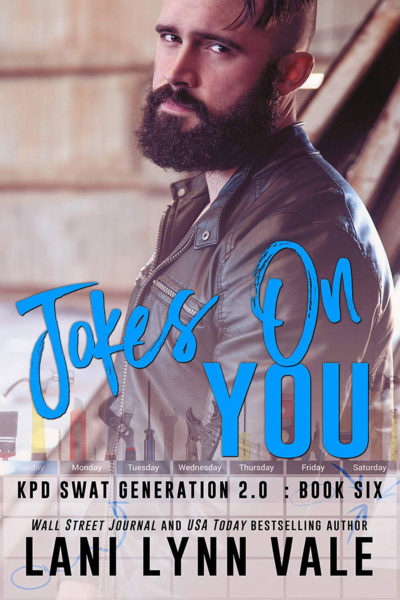 Title: Jokes on You
Series: SWAT Generation 2.0, Book 6
Author: Lani Lynn Vale
Genre: Contemporary Romance
Release Date: June 9, 2020
Photographer: FuriousFotog
Cover Designer: Cover Me Darling

Blurb:
Booth Pena definitely didn't make the smartest of decisions when he was a teenager.
At eighteen, he knocked a girl up and signed up for the military all in the same day—signing his life away in more ways than one. Fast forward six weeks and he's in bootcamp learning that he's going to be a father while also learning that not only is he going to be deployed, but it's going to stay that way for a year.
There weren't a lot of things that the baby's mother and he …
read more