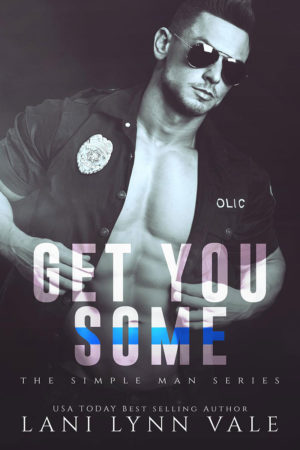 Title: Get You Some
Series: The Simple Man, Book 3
Author: Lani Lynn Vale
Genre: MC Romance
Release Date: June 7, 2018
Cover Model: Chase Ketron
Photographer: Golden Czermak / FuriousFotog
Cover Designer: Cover Me Darling
Blurb:
-You want some?-
She snarls those words at him with barely concealed hostility the moment he arrives at her window to ask for her license and registration.
After a few choice words, he lets her go with not one ticket, but three.
Next time she should check the attitude at the door and realize that he's a cop, and just doing his job.
-Come get some.-
Fast forward a week, and he's still unable to think about anything else but her and her …
read more