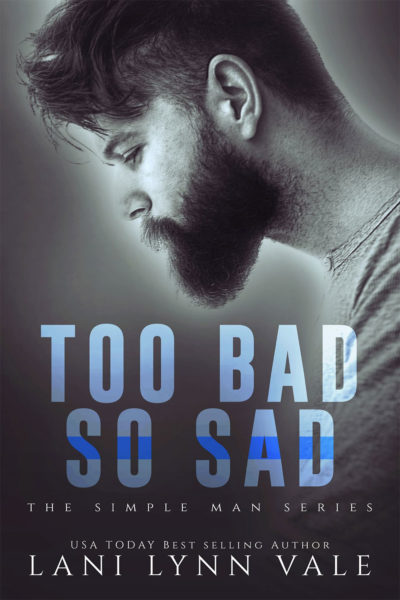 Title: Too Bad So Sad
Series: The Simple Man, Book 5
Author: Lani Lynn Vale
Genre: MC Romance
Release Date: August 7, 2018
Cover Designer: Cover Me Darling
Photographer: FuriousFotog
Cover Model: Franggy Yanez – Fracrox
Blurb:
Tyler Cree has never been good at the whole look and don't touch thing.
From the moment he was old enough to walk on his own two feet, he's been looking for trouble.
Trouble comes in many forms…quite a few of those forms being the female persuasion.
Tyler knows what girls want—a bad boy. And he has the bad boy image down pat.
Ex-military—check.
Hot cop—double check.
A bike between his legs and a devil may care attitude—oh, yeah.
All the girls want …
read more