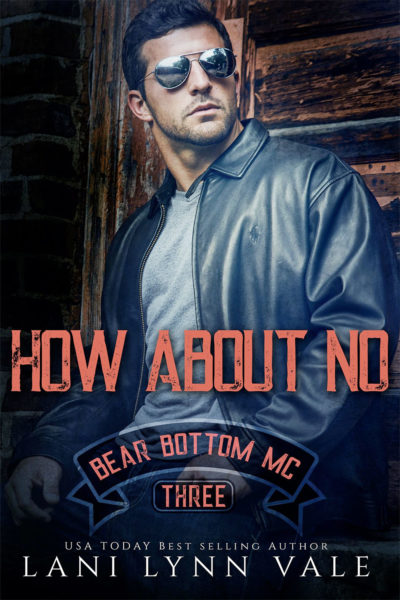 Title: How About No
Series: Bear Bottom Guardian MC, Book 3
Author: Lani Lynn Vale
Genre: MC Romance
Release Date: November 6, 2018
Cover Designer: Cover Me Darling
Photographer: FuriousFotog
Model: Wes Holland

Blurb:
Wade had everything he could ever want in life…then he lost it.
Now, his life—his forever girl—is living in a house he built for her while he's struggling to move on and find meaning where there isn't any to be found.
Landry Hill was his girl. His everything. His first kiss. His first and only love. His old lady and wife.
Then one day he does something monumentally stupid, and she walks away knowing she'll never come back.
Fast forward two years, and he's still just …
read more