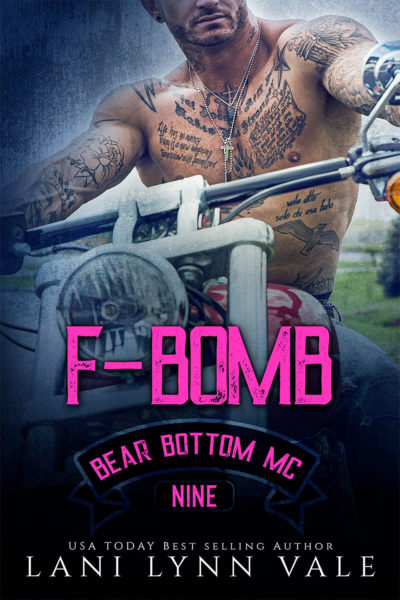 Title: F-Bomb
Series: Bear Bottom Guardian MC, Book 9
Author: Lani Lynn Vale
Genre: MC Romance
Release Date: May 14, 2019
Model: Nick Margiotta
Photographer: FuriousFotog
Cover Designer: Cover Me Darling

Blurb:
You murder a man, and all of a sudden people are scared of you.
Slate Solis went from being a guy that people went to in times of need to an ex-con that people crossed the street to avoid being too close to.
He knows he's done wrong, but out of all of his sins, only one really bothers him—coveting thy neighbor's wife.
Harleigh Belle—the cute little lady that never gives him a second glance.
After seeing her for the first time while he was in prison, she's …
read more