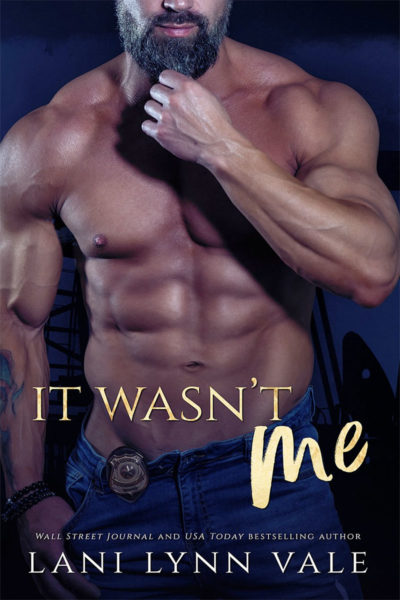 Title: It Wasn't Me
Series: KPD Motorcycle Patrol, Book 2
Author: Lani Lynn Vale
Genre: Contemporary Romance
Release Date: July 2, 2019
Cover Designer: Cover Me Darling
Photographer: FuriousFotog
Model: Ian Daviau

Blurb:
Piper Mackenzie first sees him shirtless, standing in front of the military plane she was about to board, with one rather large wrench in his hand. The fact that he has the plane—the one that she's about to be flying on for hours—in pieces only minutes before she's set to take off on it doesn't faze her. At least not until a flippant joke about dying in mid-air leaves his lips.
The second time she sees him, he's helping her from the wreckage of her car. The …
read more