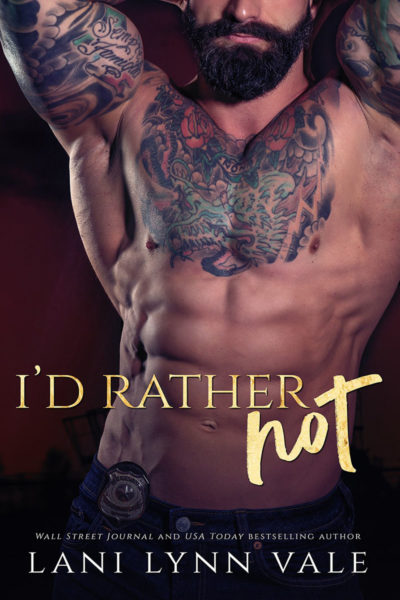 Title: I'd Rather Not
Series: KPD Motorcycle Patrol, Book 3
Author: Lani Lynn Vale
Genre: Contemporary Romance
Release Date: August 6, 2019
Cover Designer: Cover Me Darling
Photographer: FuriousFotog
Model: Alex Pomeroy

Blurb:
Oakley Spurlock is dying.
She only has weeks to live thanks to a freak infection that totally and completely destroyed her kidneys.
Despite her family's desperation, not a single one of them is a match.
In a last-ditch attempt, Oakley's father takes to social media to beg for help to save his daughter's life.
* * *
Pace Vineyard is lost. So lost, in fact, that he's not sure he wants to be found.
But then a beautiful woman's face is splashed across social media, and Pace …
read more