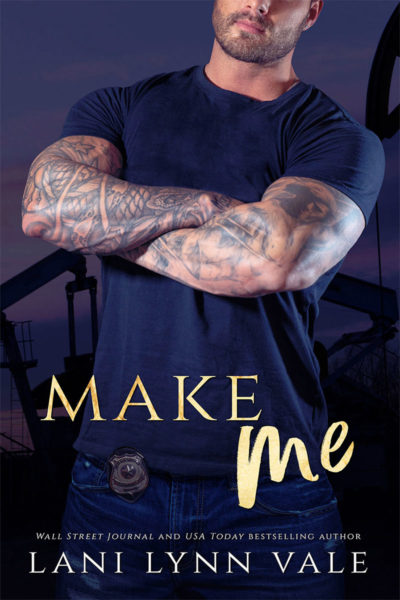 Title: Make Me
Series: KPD Motorcycle Patrol, Book 4
Author: Lani Lynn Vale
Genre: MC Romance
Release Date: September 10, 2019
Model: Chase Ketron
Photographer: FuriousFotog
Cover Designer: Cover Me Darling

Blurb:
Royal St. James got her name when she was born. Not because her mother loved her royally, but because Royal was a giant pain in the ass. She's spent her entire life fighting to live, and the last thing she needs is to deal with some pretty-boy police officer who wouldn't know a hardship if it came up and bit him in the…you know.
Justice Rector wasn't born with a silver spoon in his mouth. He was raised to work hard and always fight for what he believed …
read more