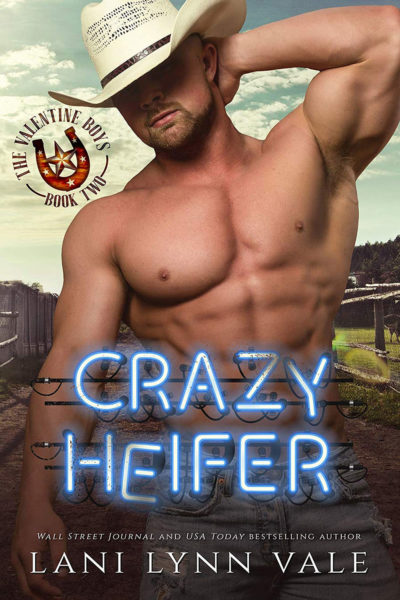 Title: Crazy Heifer
Series: The Valentine Boys, Book 2
Author: Lani Lynn Vale
Genre: Contemporary Romance
Release Date: February 25, 2020
Photographer: FuriousFotog
Cover Designer: Cover Me Darling

Blurb:
I fell in love with his rope skills. I stayed because somehow he took hold of my heart and made it his.
Callum Valentine didn't mean to eavesdrop. Then again? When a man is calling a woman fat right in front of your table, it's kind of hard not to intervene. Especially when the town's most beautiful creature ever is the one being called fat.
Desi just wants to be left alone. After an ugly divorce, she thinks she's in the clear. Then her ex takes it upon himself to continue …
read more