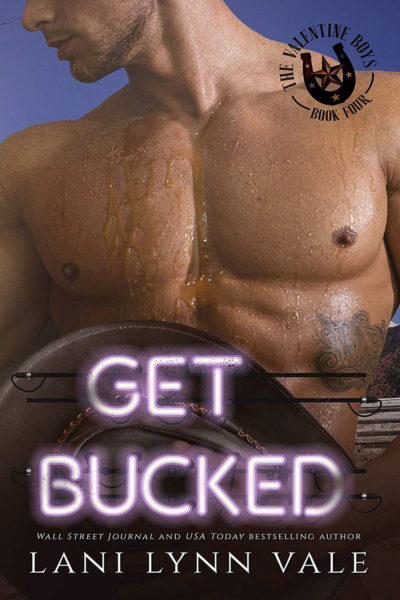 Title: Get Bucked
Series: The Valentine Boys, Book 4
Author: Lani Lynn Vale
Genre: Contemporary Romance
Release Date: April 21, 2020
Photographer: FuriousFotog
Cover Designer: Cover Me Darling

Blurb:
Darby has always been 'that' guy.
The guy that no man, woman, or child wants around their loved one.
See, a long time ago he made some bad decisions. Those bad decisions have haunted him ever since. No matter what he does, people still see him as the town's screw up. The boy that sold his soul to the Devil.
Years later, he's turned himself around. Made amends and ultimately turned into a generally good guy. Only, it's hard to act like a good guy when people still treat you like …
read more