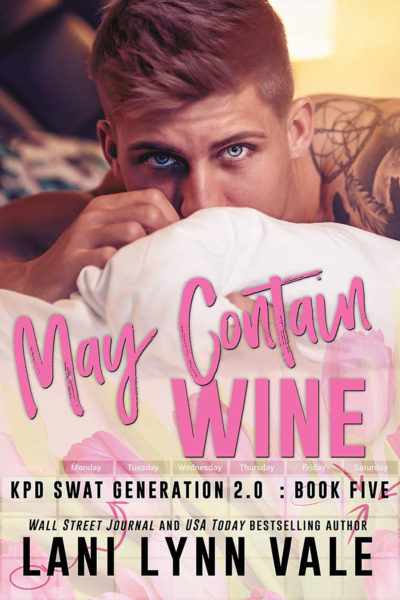 Title: May Contain Wine
Series: SWAT Generation 2.0, Book 5
Author: Lani Lynn Vale
Genre: Contemporary Romance
Release Date: May 12, 2020
Photographer: FuriousFotog
Cover Designer: Cover Me Darling

Blurb:
This is for charity. This is for fun. You are a professional. You can do it.
Those are the words that Calloway Alvarez chants to herself as she watches all the large men gather into the small room where she'll be doing the interviews for her employer—Hero Magazine.
Honestly, she's convinced herself that she can't accomplish the task at hand.
That is until she hears his voice, and her head turns to see him standing there.
Louis Spurlock. Greek god. SWAT officer. Keeper of her secrets. Ultimate fantasy. Man who …
read more