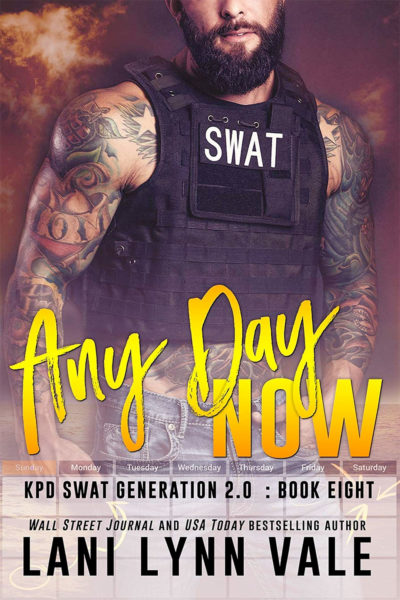 Title: Any Day Now
Series: SWAT Generation 2.0, Book 8
Author: Lani Lynn Vale
Genre: Contemporary Romance
Release Date: August 11, 2020
Photographer: FuriousFotog
Model: Jake Wilson
Cover Designer: Cover Me Darling

Blurb:
Amelia loves her good friend, Avery. So much so that she agrees to do the stupidest thing ever.
A stranger photo shoot.
You know the type. The photographer takes photos of two individuals. Two individuals that, until that day, have never met in their life.
The moment she shows up at the photo shoot, she knows that she made a terrible decision.
Why? Because the total stranger about to be in an intimate photo shoot with her is the hottest thing that's ever walked the streets of …
read more