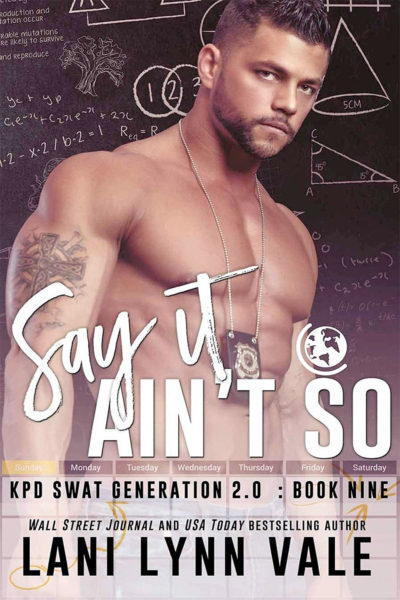 Title: Say It Ain't So
Series: SWAT Generation 2.0, Book 9
Author: Lani Lynn Vale
Genre: Contemporary Romance
Release Date: September 8, 2020
Photographer: FuriousFotog
Cover Designer: Cover Me Darling

Blurb:
He should've never left his house. He should've stayed at home. He has a legitimate excuse—he's running a fever and he's fairly sure he's developing pneumonia. He should have called in sick…but he doesn't.
He goes to work, because his team is relying on him.
First, he has to sign about eight thousand calendars—all from women who purchased said calendars to benefit the Fallen Officer fundraiser. And when he's done with that, he has to endure a television interview along with the rest of the SWAT team seeing as …
read more