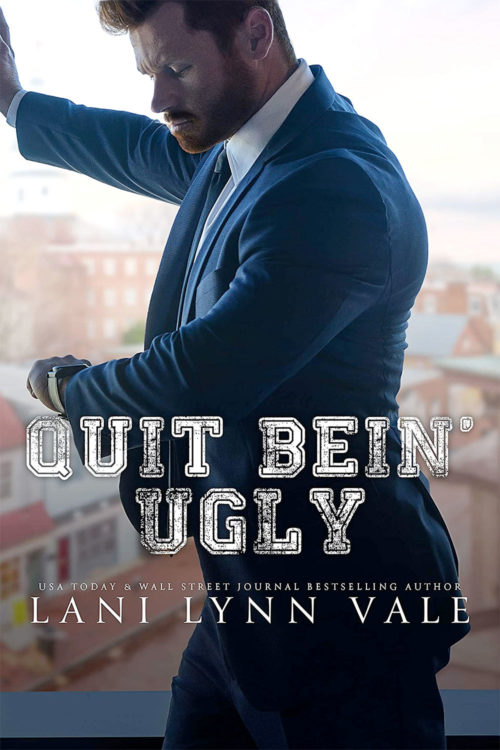 Title: Quit Bein' Ugly
Series: The Southern Gentleman Series, Book 3
Author: Lani Lynn Vale
Genre: Contemporary Romance
Release Date: April 20, 2020
Cover Designer: Cover Me Darling
Photographer: Golden Czermak / FuriousFotog

Blurb:
There's a crush, and then there are the type of feelings that Croft Cruisie evokes from a person.
He's everything that any straight woman would want: tall, handsome, charismatic, muscular, and sweet.
At least, Carmichael thought he was sweet, until he brings another woman to the gym she owns with her brother, on the night that's to be their first date, and lets her know in a quick and painful, non-verbal way that her feelings are not reciprocated.
Fast forward six months, and she's still trying …
read more