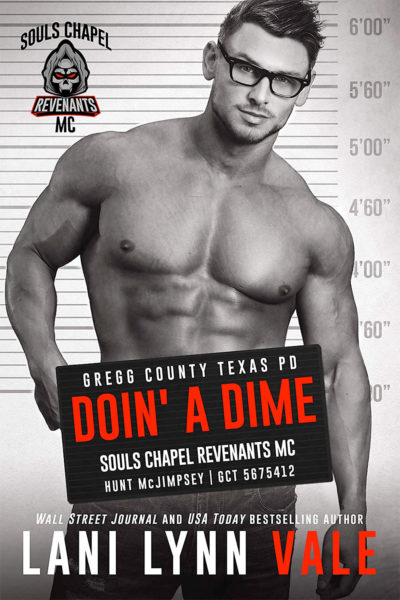 Title: Doin' A Dime
Series: Souls Chapel Revenants MC Book 4
Author: Lani Lynn Vale
Genre: Contemporary Romance
Release Date: May 18, 2021
Photographer: FuriousFotog
Cover Designer: Cover Me Darling

Blurb:
Live-in property & pet caretaker needed. Six-year minimum. Background check required. Generous compensation. Marriage of convenience required.
The moment that Wyett Villin read the ad on her local community's page, she knew that it would be perfect. It didn't matter how big the house was, what kinds of animals she had to take care of, or what the compensation was. She didn't give a flip as long as it got her out of her childhood home and away from the person that she despised the most.
Only, she had …
read more