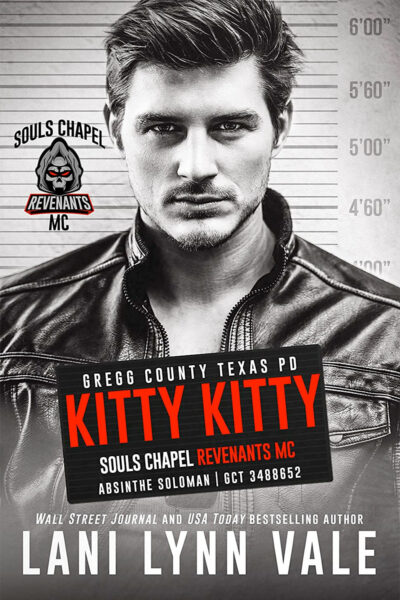 Title: Kitty Kitty
Series: Souls Chapel Revenants MC Book 5
Author: Lani Lynn Vale
Genre: Contemporary Romance
Release Date: June 29, 2021
Photographer: FuriousFotog
Cover Designer: Cover Me Darling

Blurb:
This is the story of a man falling in love with a woman.
A man that was supposed to be a role model, and a woman that was just barely twenty-one.
A man who should've known better, and a woman that didn't know that she was destroying his career word by word, innocent touch by innocent touch, smile by smile, until it had already imploded.
The world collapses around Absinthe 'Sin' Solomon, and the only thing he can do is try not to take her down with him.
The moment …
read more