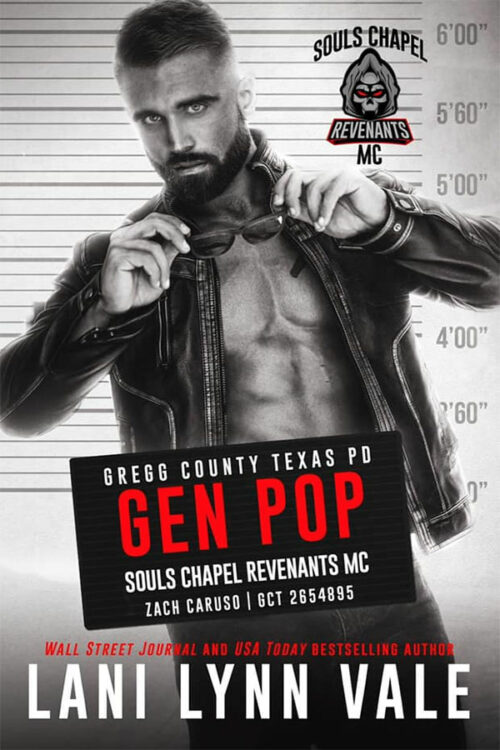 Title: Gen Pop
Series: Souls Chapel Revenants MC Book 6
Author: Lani Lynn Vale
Genre: Contemporary Romance
Release Date: August 10, 2021
Photographer: FuriousFotog
Cover Designer: Cover Me Darling

Blurb:
Hangry: adjective—feeling irritable or irrationally angry as a result of being hungry.
Sometimes, Crockett felt that in her soul.
And, of course, the one time that she's being 'irrationally angry' would be the time that the hottest guy on the continent walked into her place of business dressed in prison orange.
She should've been afraid.
She should've taken one look at him and walked the other way.
But, she didn't.
Crockett Archer, better known as a doormat extraordinaire, didn't walk away from the people she knew needed her. She'd never …
read more