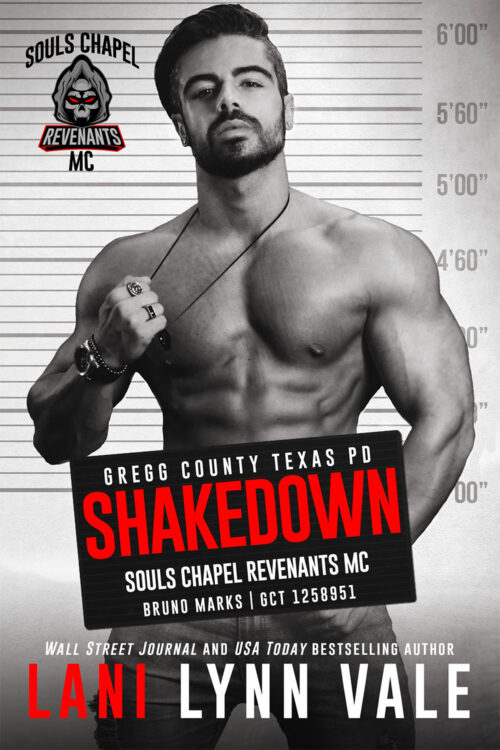 Title: Shakedown
Series: Souls Chapel Revenants MC Book 8
Author: Lani Lynn Vale
Genre: Contemporary Romance
Release Date: November 9, 2021
Photographer: FuriousFotog
Cover Designer: Cover Me Darling

Blurb:
Wanted: someone to hand feed me Doritos so my hands don't get orange. No weirdos.
Belle Pena was an editor. Not a writer.
When her brothers challenge her to create a dating profile, she makes up the most random biography she can think of. She never, not ever, thought she'd find anybody to respond. But she was sorely mistaken.
Sadly, she finds that she has way more interest than she ever could've imagined.
But only one profile catches her eye.
Bruno never meant to take the dating app seriously. Being the …
read more