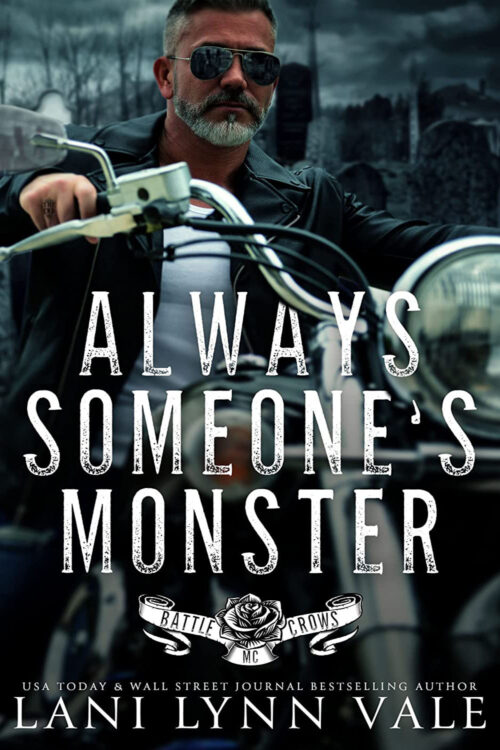 Title: Always Someone's Monster
Series: Battle Crows MC, Book 1
Author: Lani Lynn Vale
Genre: Contemporary Romance
Release Date: January 25, 2022
Photographer: FuriousFotog
Cover Designer: Cover Me Darling

Blurb:
Book 1 in a brand new MC series, Battle Crows MC. Haggard and Sophia's book.
A few years ago, when his sister went missing, Haggard Crow turned into something he never wanted to be. A killer.
Even after his sister is rescued a year after she was kidnapped and sold, Haggard 'Thief' Crow doesn't have any plans on changing. He sort of likes the zero fucks given guy that he is now.
Bonus points, he saves women and children from extreme situations, along with his club and real life brothers …
read more