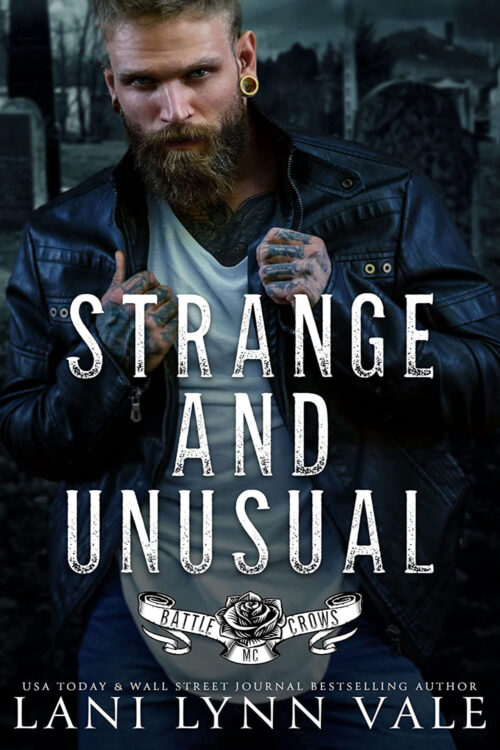 Title: Strange and Unusual
Series: Battle Crows MC, Book 6
Author: Lani Lynn Vale
Genre: Contemporary Romance
Release Date: August 23, 2022
Photographer: FuriousFotog
Cover Designer: Cover Me Darling

Blurb:
The moment he divorced his ex-wife, Jeremiah decided two things.
One, he would never, ever get into that kind of situation again—i.e., marriage.
Two, he would spend more time doing what he loved—baking, riding motorcycles, spending time with the Battle Crows MC, and getting some quiet time for just himself. Pretty much doing the things he enjoyed, that his ex-wife could no longer ruin.
And, months after his divorce was final, he's held strong.
He hasn't gotten entangled with a woman. He's opened his own bakery. And he's never been …
read more