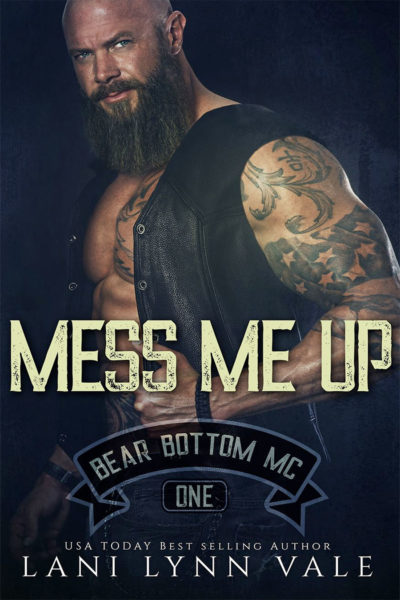 Title: Mess Me Up
Series: Bear Bottom Guardian MC, Book 1
Author: Lani Lynn Vale
Genre: MC Romance
Release Date: September 4, 2018
Cover Designer: Cover Me Darling
Photographer: FuriousFotog / Golden Czermak
Model: Jeremy Mooney Fitness Coach/Personal Trainer

Who's ready to dive into my next MC series?
So, I'm going to tell you a little bit of background on The Bear Bottom Guardians MC.
A long time ago, a group of boys wanted to branch off from their fathers' MC. At first, their fathers decided that they would be Dixie Wardens, and would start up a new Texas Chapter of the very high-profile motorcycle club. But…these boys finally broke free of the authority their fathers had over them and made a name for themselves. By doing that, they pissed off their biker fathers, but also showed them that they were no longer children, but men.
That's how the Bear Bottom Guardians MC came to be.
A few of the Dixie Warden kids have branched off from the Dixie Wardens MC and have made names for themselves by forming their own motorcycle club and finding new members that are just as rebellious as they are.
Their fathers understand…kind of.
Blurb:
When Rome Pierce moved to Bear Bottom, Texas, it was his intention to lay low. To not be seen. To find a way to heal his body and soul—as well as his son's.
Nobody would know by looking at him that he used to play professional football. Not with the Bear Bottom MC cut covering his back, and definitely not with his friendly smile completely obliterated.
No longer is there charm in each smooth word that comes out of his mouth. What's left is an angry, bitter, scared man that's terrified one day he's going to wake up and his entire world is going to be gone.
Nobody knows what drove him to leave the game he loved—nobody but her.
She's the one person that has helped him make it through the dark days and even darker nights. She's the bright and shining star in his pitch-black sky.
And he doesn't even know her name.
He should be afraid that she knows things that not anyone—not even his best friend—knows.
Yet, with each encounter, he gives what little bit of his soul remains, and before he knows it only two people on this earth—one dying, and one too afraid to live—make his life worth living.
Until one day he has to choose—the love of his life, or the life he brought into this world.
Two impossible situations. One decision that would change him forever.
---
Buy Links:

Also Available for/from: Kindle CA | Kindle UK | Kindle AUS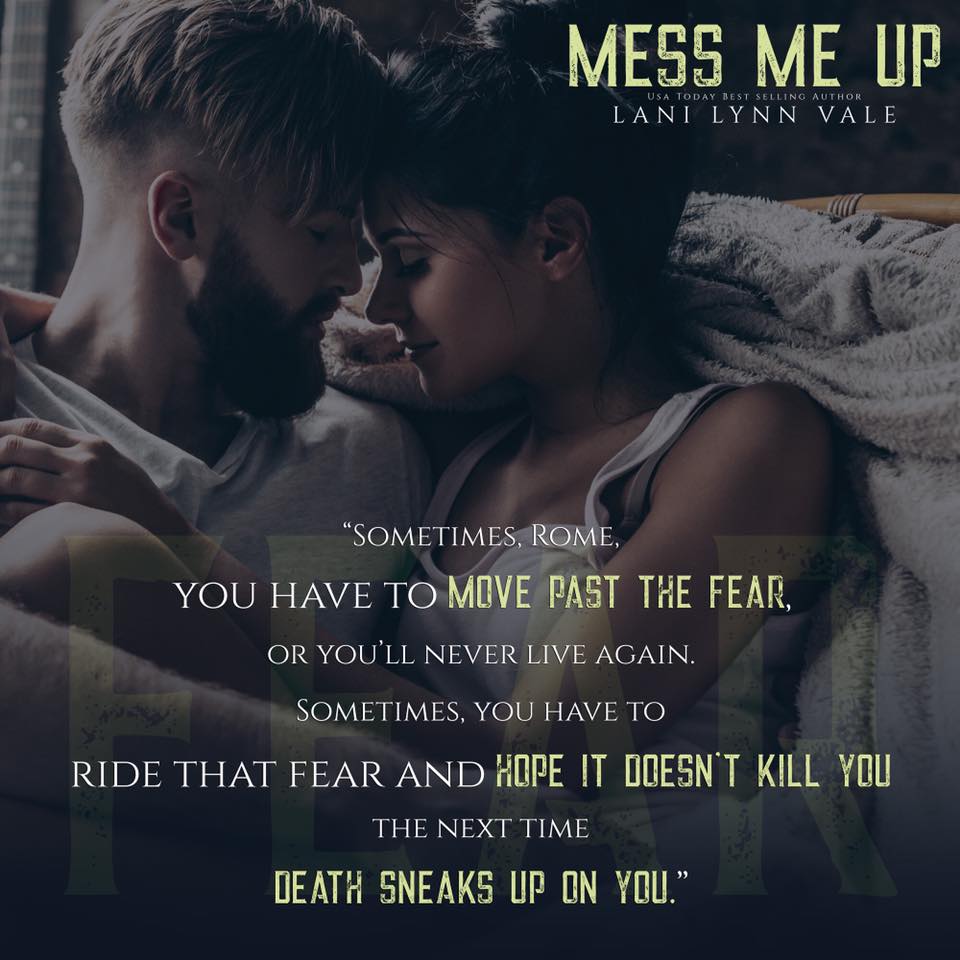 Excerpt:
"I've never seen him smile as much as he has over the last few days," I told the silent man at my side.
"I've never cried as much in my whole life as I have over the last few days," he mumbled.
I wasn't sure that I was meant to hear that, but I had.
I turned, and, without thinking, walked forward and wrapped my hands around the man's middle.
The moment I touched him, my entire body locked.
I hadn't touched a man who wasn't related to me, at least willingly, in a very long time. And Rome? Well, he was most certainly a man. A big, thick, hard-all-over man.
I'd intended it to be a quick but sweet hug. Then he wrapped those muscular arms around me and pulled me in tight.
I never knew what the heroines meant when I read in my books about feeling protected in a man's arms. But now, with the way that Rome felt surrounding me? Yeah, I finally got it. I now knew what that protection they described felt like.
We stayed like that for a very long time. So long, in fact, that I wasn't sure he was capable of letting me go.
Not until his son started to stir on the couch.
Only then did he drop his arms from around me and head to the chair beside the couch.
Leaving me to feel like I'd just lost something precious.