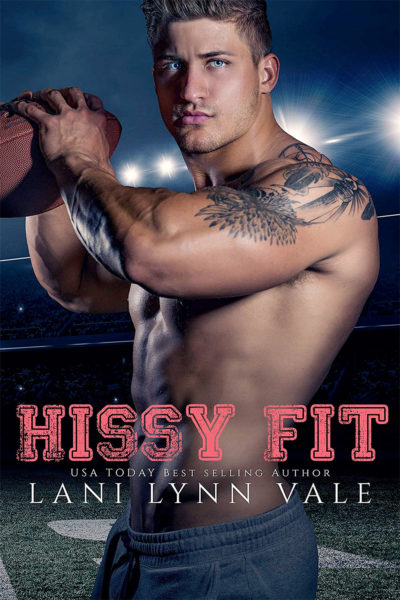 Title: Hissy Fit
Series: The Southern Gentleman, Book 1
Author: Lani Lynn Vale
Genre: Football Romance
Release Date: March 19, 2019
Model: Quinn Biddle
Photographer: FuriousFotog
Cover Designer: Cover Me Darling

Blurb:
He is the one that never looks her way.
He is handsome and strong.
He is rough around the edges and mean.
He is everything she's ever wanted.
He doesn't even know she exists.
Her life is a joke.
* * *
She doesn't step on cracks in the sidewalk.
She laughs at inappropriate times.
She talks when she shouldn't.
She is clumsy and trips on air.
She is finally on his radar.
God help her now.
---
Buy Links:

Also Available for/from: Kindle CA | Kindle UK | Kindle AUS