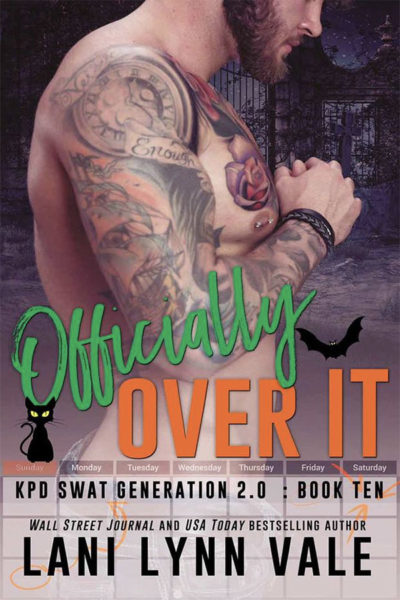 Title: Officially Over It
Series: SWAT Generation 2.0, Book 10
Author: Lani Lynn Vale
Genre: Contemporary Romance
Release Date: October 13, 2020
Photographer: FuriousFotog
Cover Designer: Cover Me Darling

Blurb:
Going from a professional baseball player to a SWAT officer should've been seamless. Should have been.
But it wasn't.
All it took was one single calendar shoot for word to spread that Nathan Cox was not only no longer playing professional baseball, but he was also the man behind saving the life of Reggie Morton, the City of Kilgore's princess.
* * *
Reggie didn't know that by agreeing to provide the expertise and the know-how for the Police Officer's Ball that she would be required to actually attend the …
read more