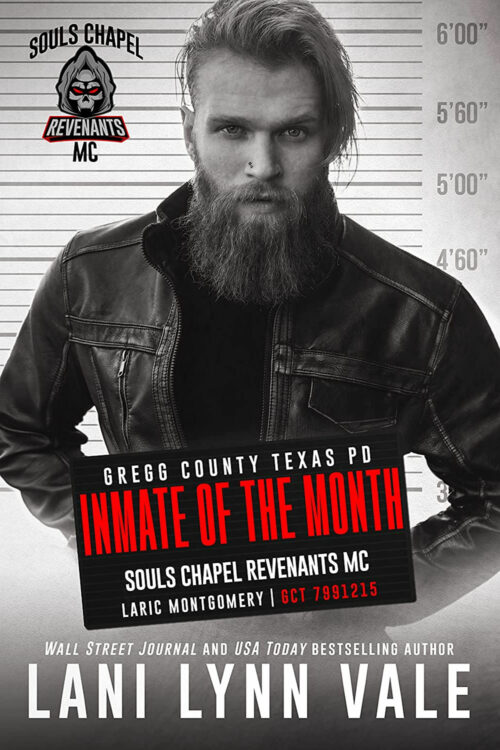 Title: Inmate of the Month
Series: Souls Chapel Revenants MC Book 7
Author: Lani Lynn Vale
Genre: Contemporary Romance
Release Date: September 21, 2021
Photographer: FuriousFotog
Cover Designer: Cover Me Darling

Blurb:
A porn video changed his life.
One second, he has an ex with an ax to grind, and the next, he's internet famous—and definitely not in a good way. In an, it'll ruin your career, kind of way.
Only, Laric didn't know that he was internet famous.
Not until a black-haired beauty walks into his life, and stumbles over every word that she says because all she can picture is him doing the unthinkable for the world to see.
Sadly, that's not the only thing wrong in his …
read more